Impressive numbers!
... every shipment is a heartfelt commitment

Shipment managing
Freight forwarding deploying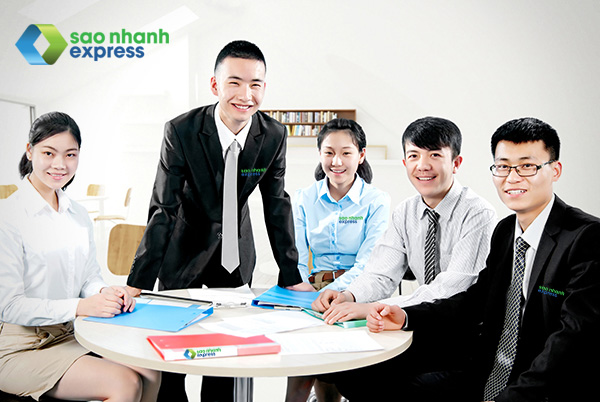 Sao Nhanh-esque!
Shipping on your request.
Our motto is to listen to our customers, understand and supply valuable services. This vision covers all business activities of Sao Nhanh, from the ways we interact with our customers, handle mail, documents and packages,... to staff's learning and working capability.
Sao Nhanh understand that mail, document express and freight play an important role in your business activities. With 5-year experiences, we can meet all of your shipping requirements. Through out many mailings that were optimmally connected and delivered on time, Sao Nhanh has never ceased striving to become a reputated express brand. Technique plays a key role in Express industry. We use the most modern system to help our customers thoroughly follow their shipments.
Read more
Technology
Network
Sao Nhanh owns an operating system of Air/ Ocean and Road freight forwarding throughout Vietnam and worldwide.
---
Tracking
We use synchronous ERP, CRM, BI and PPS systems that helps us manage and track shipments in all routes.
---
Warehouse - Yards
Truck management with GPRS and a system of branches in the main roads. Time needed for a route is no more than 48 hours in Vietnam.
---
Man Power
Partner
We are partner of DHL, FedEx, UPS, TNT. We ship worldwide fast and safely with the best rate policy.
---
People
Sao Nhanh has a crew of professional and active staffs who are always ready to help customers.
---
Customer service
Sao Nhanh follow closely to your shipments to ensure on time and economic delivery which brings our customers the utmost satisfaction.
---
Testimonials
Sao Nhanh's pride
Well-done. I have never seen any suspending problems. I really feel satified and dont need to pay more to require support. Sao Nhanh is the best express freight forwarder that Fithome ever cooperated. Call Sao Nhanh if you are looking for a freight forwarder with good rate and high quality.
Being one of the first customers of Sao Nhanh, I strongly believed that their services are improved a lot with great infrastructure and network. We signed to be partners of freight forwarding in K-Discount's distribution north and south because we trust in Sao Nhanh
Sao Nhanh support capacity! Up to now, Sao Nhanh still make me satisfied. In The Black's documents and cargo that need to be sent urgent to Singapore, Hong Kong were done very well. Then, I started to recommend Sao Nhanh to my friends. They all were pleased with good services and supports which I only find at Sao Nhanh.
Need more information about us?
Call now: (028) 2250 8439 or connect via social network
Office
Ho Chi Minh City
---
Sao Nhanh Express Inc.
We are always available to help you. You can contact us via phone or fax to Sao Nhanh Express Customer Service office.
Working hour
From Mon to Sat
---

Send Request
Please fill out the form below and we get back to you.